Posted on January 20, 2012 at 9:37 am
The real story behind growth of online finance companies is that growing true Internet investment firms has moved from an exercise in mass-market brand building to true Internet marketing — including building sales funnels, conversion, and monetization.
So, who do you think are some of the most talented marketers in finance? I've put a few down in the list below.
Feel free to vote . Who else belongs on this list?

Mark is the director of user acquisition at LearnVest.
David Frankel is the CMO at EDGAR Online. Previous, FirstRain, Jaywalk, FactSet

Greg is steeped in the ethos of social media and startup culture. Greg, a digital jack of all trades, has spent the last decade building consumer-web startups that have been featured on Mashable, The Huffington Post, Business Insider, AOL and more.
Strategic marketer with online and offline experience, from start ups to big 'ole household names. The entrepreneurial, in-the-trenches start-up environment is what energizes her most, with runners up including smart ideas, crisp messaging, tight ROI, creative genius, good cheese, cute beagles, and deep powder days.

VP of Marketing for Personal Capital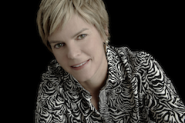 From time to time I write about personal wealth and investing. I was a financial advisor for 15+ years after all, so it's a part of who I am.

Are you tired of useless, obvious "financial advice"? Looking for proven systems to make more money? Tell me where to send your free Insider's Kit, and you'll see for yourself why the biggest media outlets on the planet ask me for advice.

Business and Marketing Strategy Direct Marketing Branding Product Marketing Public Company; 10,001+ employees; SCHW; Financial Services industry Led team of 24 marketing professionals in implementation of all online and offline retail client campaigns to drive acquisition, engagement and profitability.