2012 was in many ways uneventful for those of us looking at the investing tools space.
Maybe it was general yawning at the stock market and less participation/caring about investing.
Or maybe it was because little capital flowed to new, innovative investment tools this year (a few existing companies like Betterment raised money).
That said, many of the existing investing tools in the marketplace are maturing. Products are getting easier to use and in general, gaining in popularity.
Here's a group of 12 tools (you're welcome to add more below) that I believe were worth your attention this past year (I've interviewed many of the founders of these companies on my podcast). They are a smattering of new tools (like SmartAsset) and older ones (Lending Club just celebrated its 5th year anniversary) that keep getting better with time.
Curious as to what you think — full disclosure: I was an early hire at Seeking Alpha and still own woefully too few shares and I've consulted to Wall Street Survivor and Lending Club.
Top 12 investing tools of 2012
(in no particular order)
Top Investing Tools for 2012
These are the tools that investors of all type should have on their investing dashboards.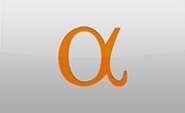 For serious investors, Seeking Alpha Pro is a collection of some of the best analysis on individual stocks from around the web. Get exclusive access before the rest of Seeking Alpha gets it. Around $200/mo
Motif Investing is an online broker offering innovative online investing and stock trading services to turn ideas and global trends into investment opportunities.
By crowdsourcing estimates from a wide range of market participants, Estimize provides a more accurate and representative view of what the market expects.
Smart Asset is everything you need to make better financial decisions

Get automated personalized advice on your retirement investments from Kivalia.

SprinkleBit is a social trading platform for young investors to enter the world of online trading. On SprinkleBit you can invest, trade and ultimately learn together
Kairos Capital Advisors is a registered investment advisor. Process is policy driven and uses dynamic asset allocation. Russell Redenbaugh & James Juliano

WallStreetSurvivor is the web's most popular stock market game and the best place to learn about investing. Practice with $100,000 in virtual cash risk-free.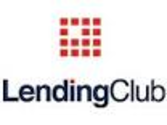 Invest in portfolios of personal loans in increments as small as $25. 93% of investors make between 6-12%.

A better way of investing in Israeli startups. For accredited investors only. Build a portfolio of the best of Israeli ingenuity with minimums as low as $10,000.

Stock Rover is the most advanced equities research platform and stock screener available to individual investors.
Use QuantBlocks to create and backtes trading strategies. No programming experience needed.
What tools/platforms did you enjoy this year? Let me know.